2023 2nd International Conference on Vehicle Engineering and Intelligent Control Technology (VEICT 2023)

第二届车辆工程与智能控制技术国际学术会议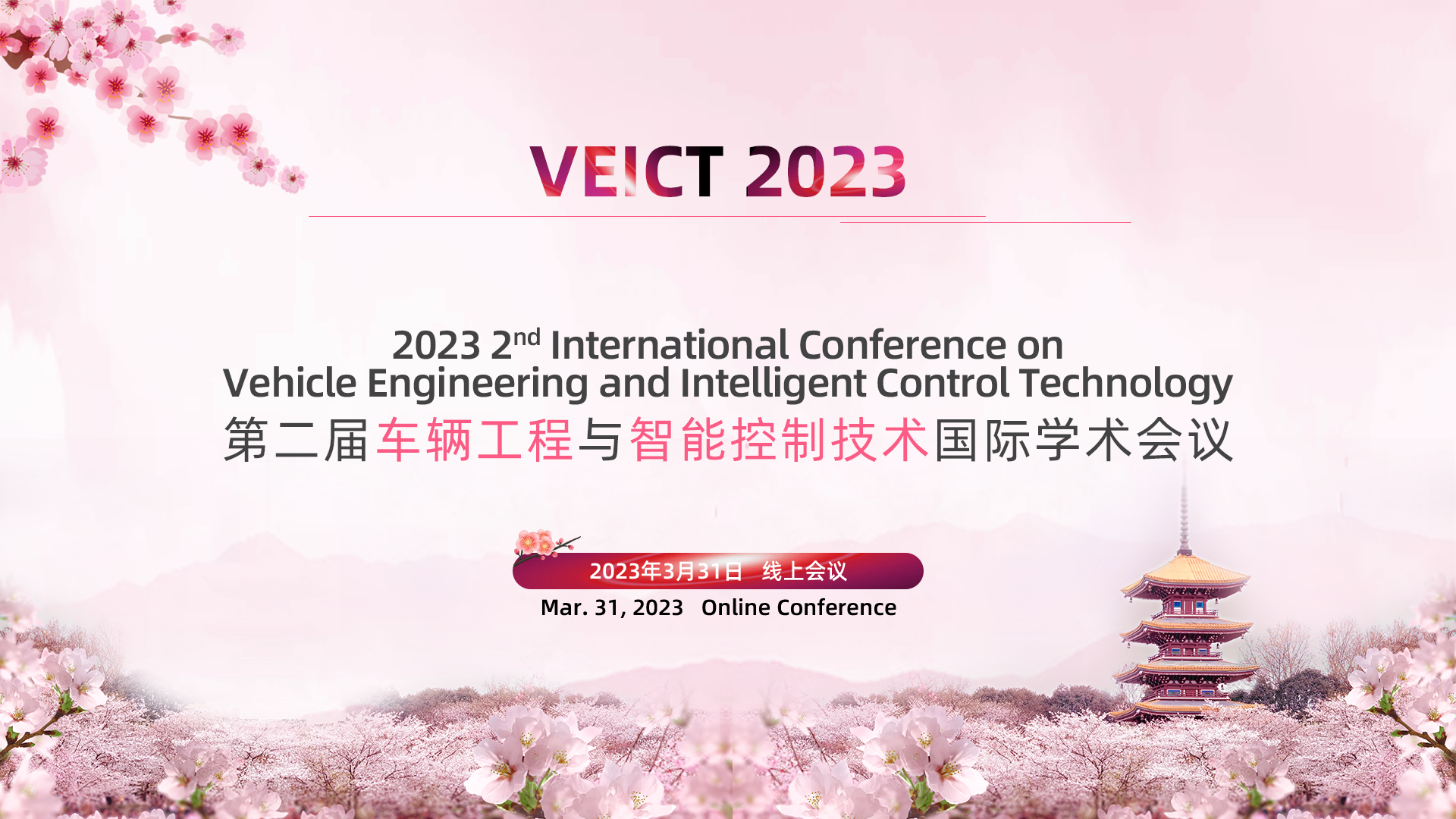 2023 2nd International Conference on Vehicle Engineering and Intelligent Control Technology (VEICT 2023) has been held online conference on Mar. 31, 2023 online. VEICT 2023 includes 4 keynote speakers and 2 oral speakers to share academic reports. Thanks to the support of experts and scholars!
第二届车辆工程与智能控制技术国际学术会议已于2023年3月31日召开线上会议。会议包括4位主讲嘉宾及2位口头报告学者的学术分享。感谢参与及听取报告的各位学者!
Group Photo/大合照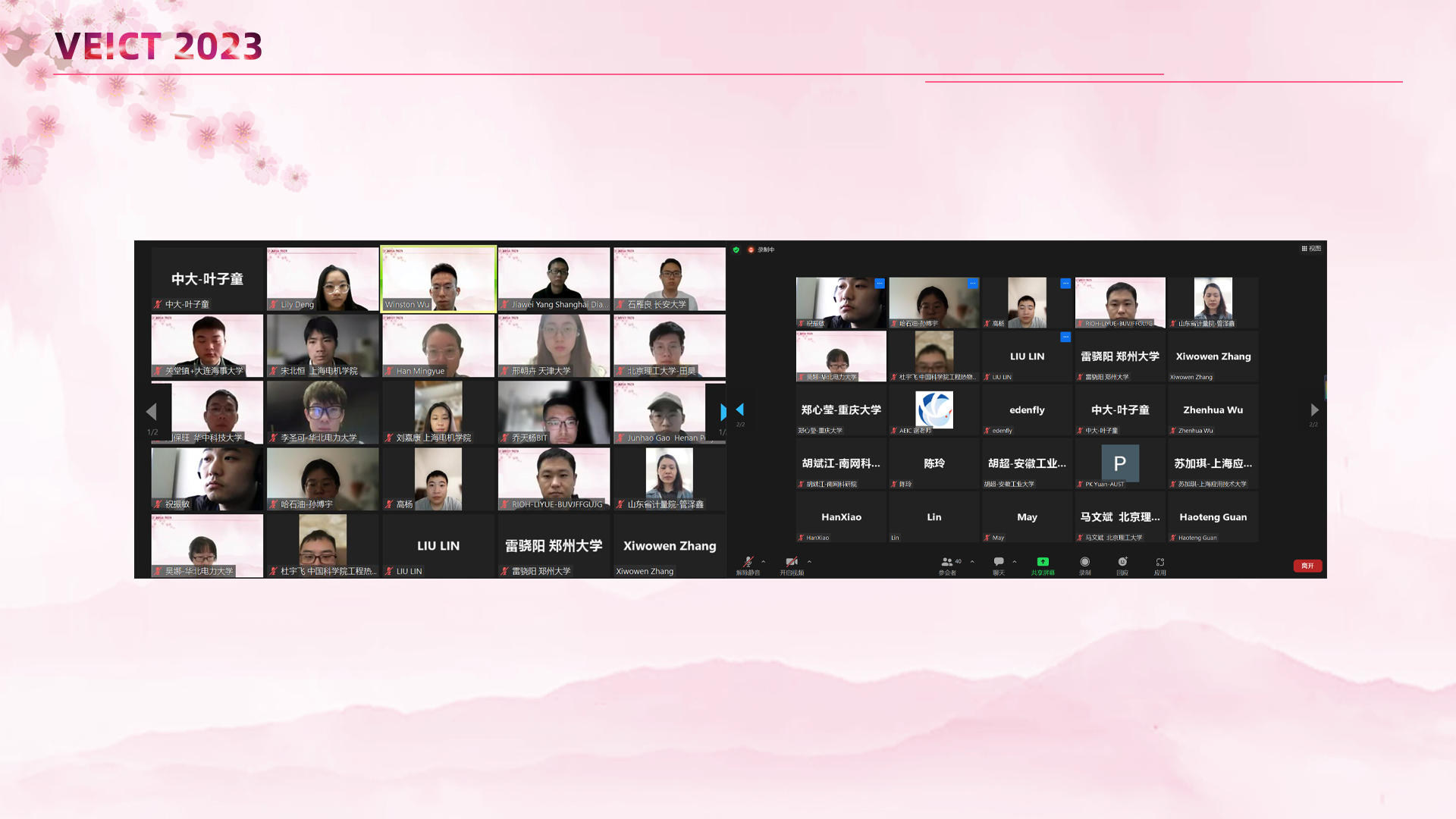 Keynote Speeches/主旨报告
Prof. Karthikeyan Palaniswamy
Karthikeyan Palaniswamy,教授,PSG College of Technology
题目:Development of Indigenous PEMFC stack and Control System for Fuel Cell Electric Vehicle – Road Map for India
Prof. Zhenmin Zhu, East China Jiaotong University
祝振敏,教授,华东交通大学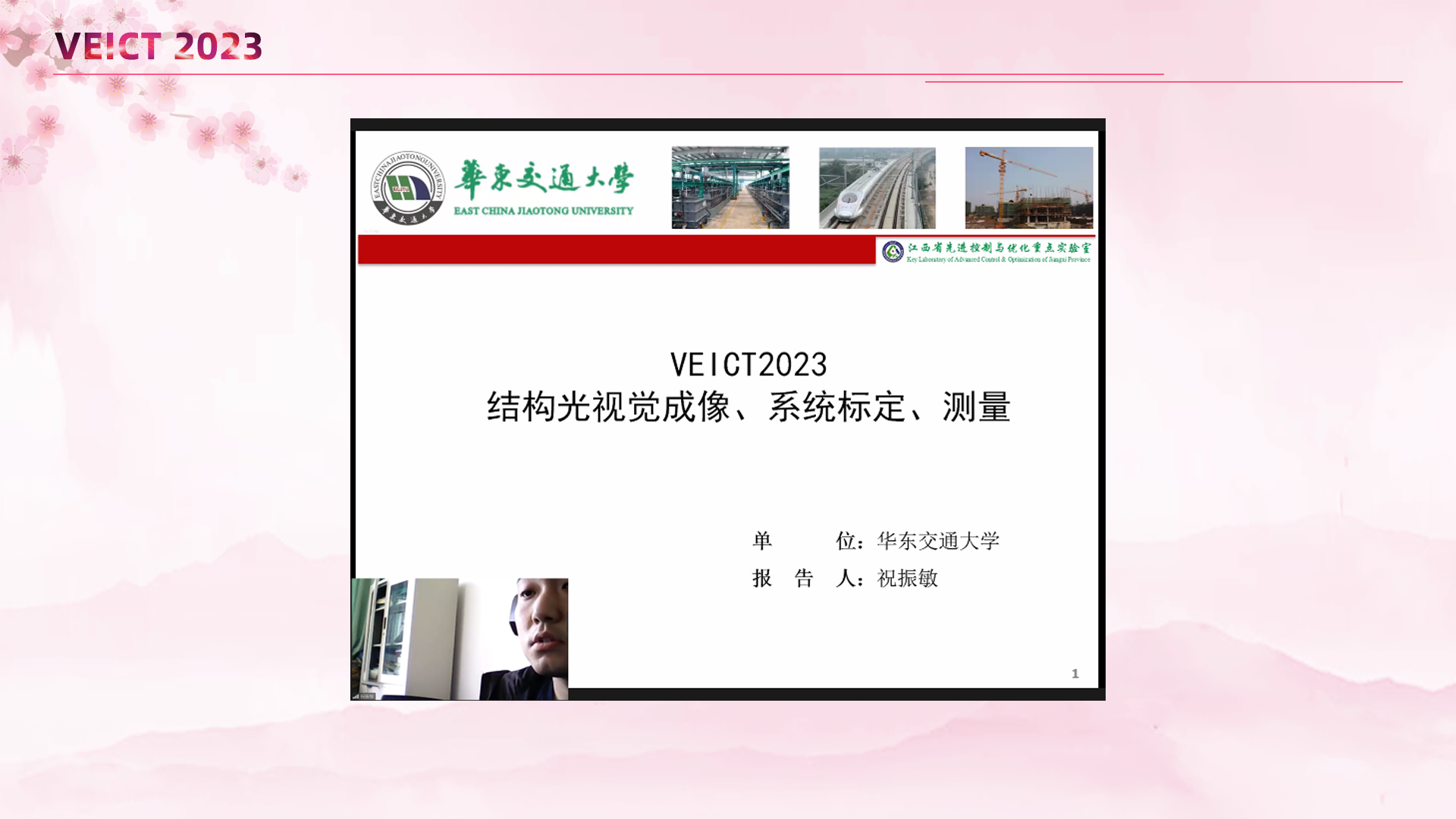 题目:Study on the Technology of 3D Precision Measurement Based on Polarization-coding Structured Light

Prof. Shaohua Luo, Guizhou University
罗绍华,教授,贵州大学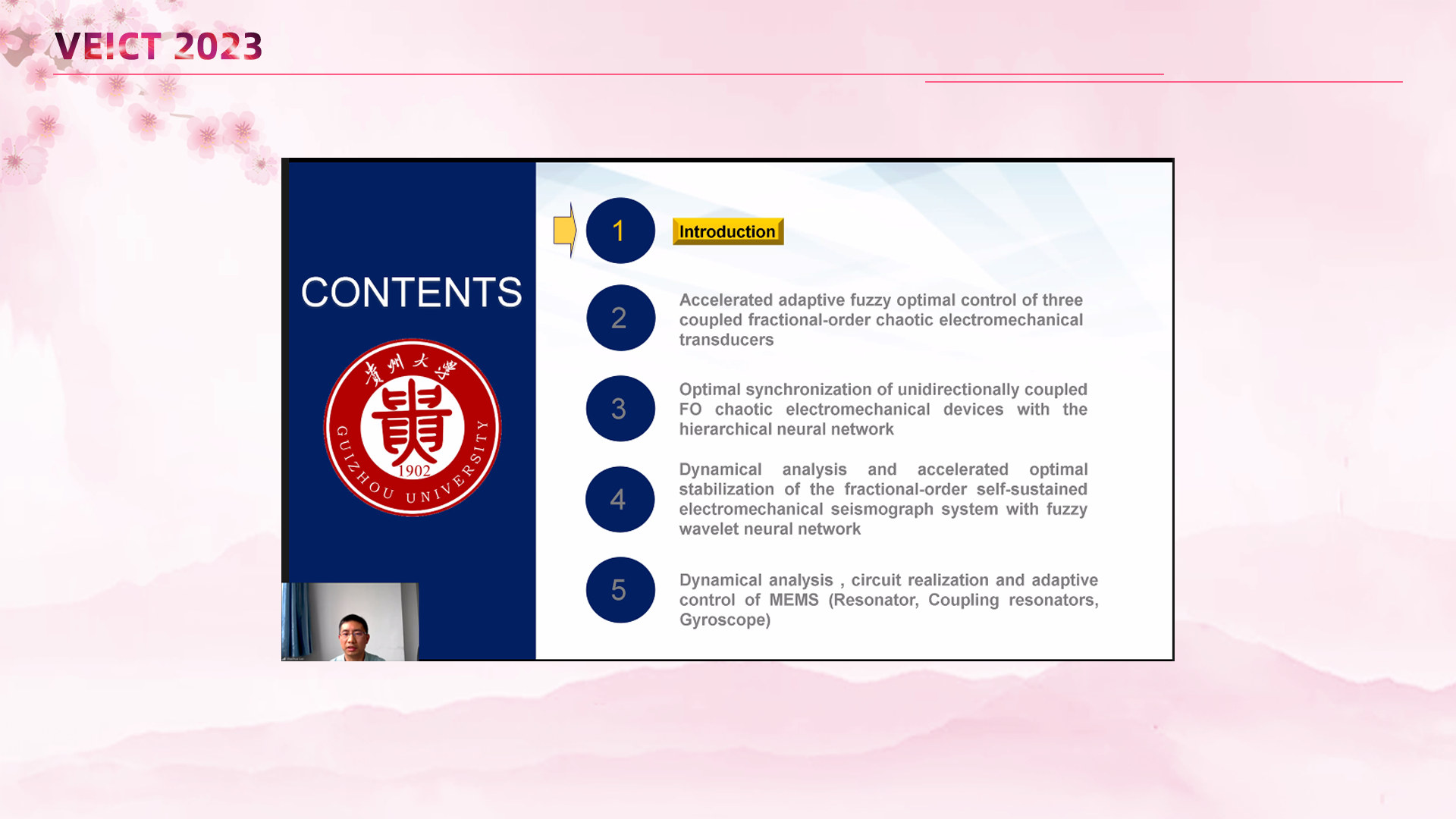 题目:Complexity Dynamics, Circuit Design and Intelligent Control of Electromechanical Systems
Assoc. Prof. Wira Jazair bin Yahya, Universiti Teknologi Malaysia
Wira Jazair bin Yahya,副教授,Universiti Teknologi Malaysia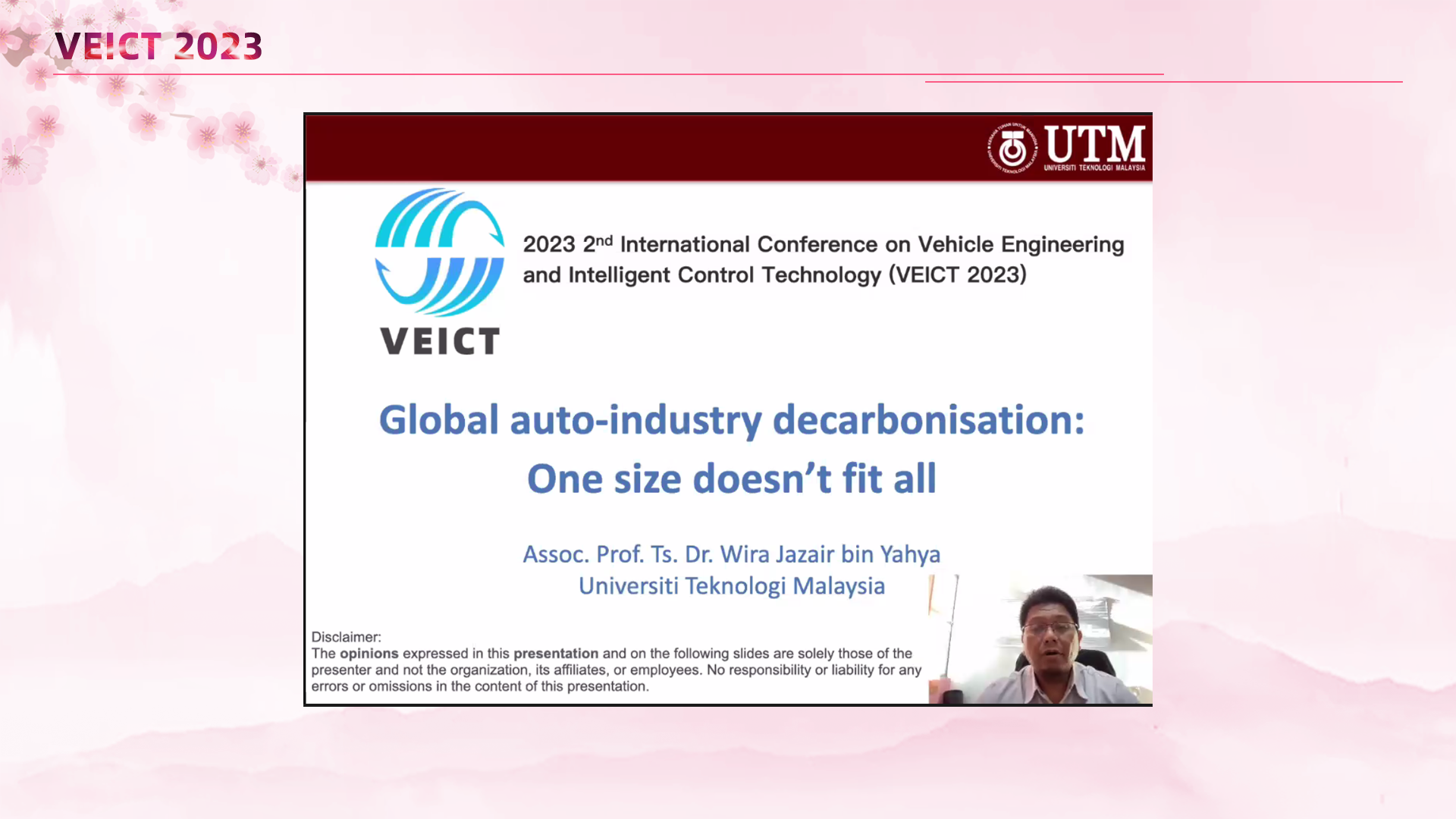 题目:Global Auto-industry Decarbonisation: One size doesn't fit all
List of oral Presentation 口头报告名单
Mingyue Han, Beijing Jiaotong University 韩明樾,北京交通大学
Hao Tian, Beijing Institute of Technology 田昊,北京理工大学
The conference attracted many experts and scholars from universities and scientific research institutions at home and abroad to participate in the conference online. During the conference, the participants carried out a constructive dialogue and discussion around the experts and scholars' reports, achieved positive results in many aspects, and deepened the academic discussion and research exchange in Vehicle Engineering, Intelligent Control Technology and other fields.
Academic Exchange Information Center (AEIC) help the conference to be held successfully with practical actions. In the future, AEIC will also continue to uphold the academic service spirit of "professionalism, concentration and focus", take promoting academic prosperity as the starting point and end result, carry out various academic exchange activities, and jointly promote the development of academic research and applied research.
本届大会吸引了来自国内外高校、科研机构众多专家学者线上参会,会议期间,与会代表围绕专家学者报告,开展了富有建设性的对话研讨,取得了多方面积极成果,加深了对车辆工程、交通运输、智能控制、机械工程等领域学术研讨与研究交流。
AEIC学术交流中心以实际行动助力大会圆满召开,未来AEIC也将持续秉承"专业、专心、专注"的学术服务精神,以促进学术繁荣为出发点和落脚点,开展各类学术交流活动,共同促进学术科研与应用研究的发展。